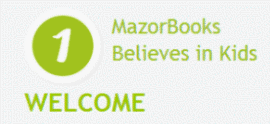 MazorBooks is a publishing company that specializes in children's books that promote good values, such as literacy, respect, responsibility, honor, honesty, cleanliness, friendship, self-esteem, good nutrition, and healthy living to name several.
The MazorBooks growing collection of books is dedicated to its mission and is sure to enhance the libraries of children whose parents and guardians wish to imbue in their charges good values, positive qualities, and a desire to pursue lives with meaning, accomplishment and fulfillment.

---
MazorBooks is also proud to offer its continually expanding series:
-- A Taste of Hebrew for English Speaking Kids
-- Jewish Holidays for Children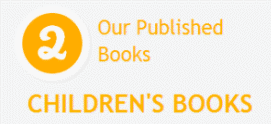 ---
A GIFT FOR YOU
Click Here to
Enjoy MazorBooks
FREE DOWNLOADS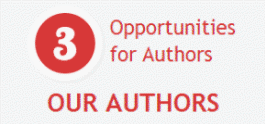 An independent publishing house, MazorBooks is proud of its authors!
MazorBooks Authors:
- Mark Eichler
- Shani Eichler
- Bernardo Juroviesky
- Ari Mazor
- Michali Mazor
- Sarah Mazor
- Yael Rosenberg

---